Meet the PR3420……….The simple solution to measuring depth in sludge!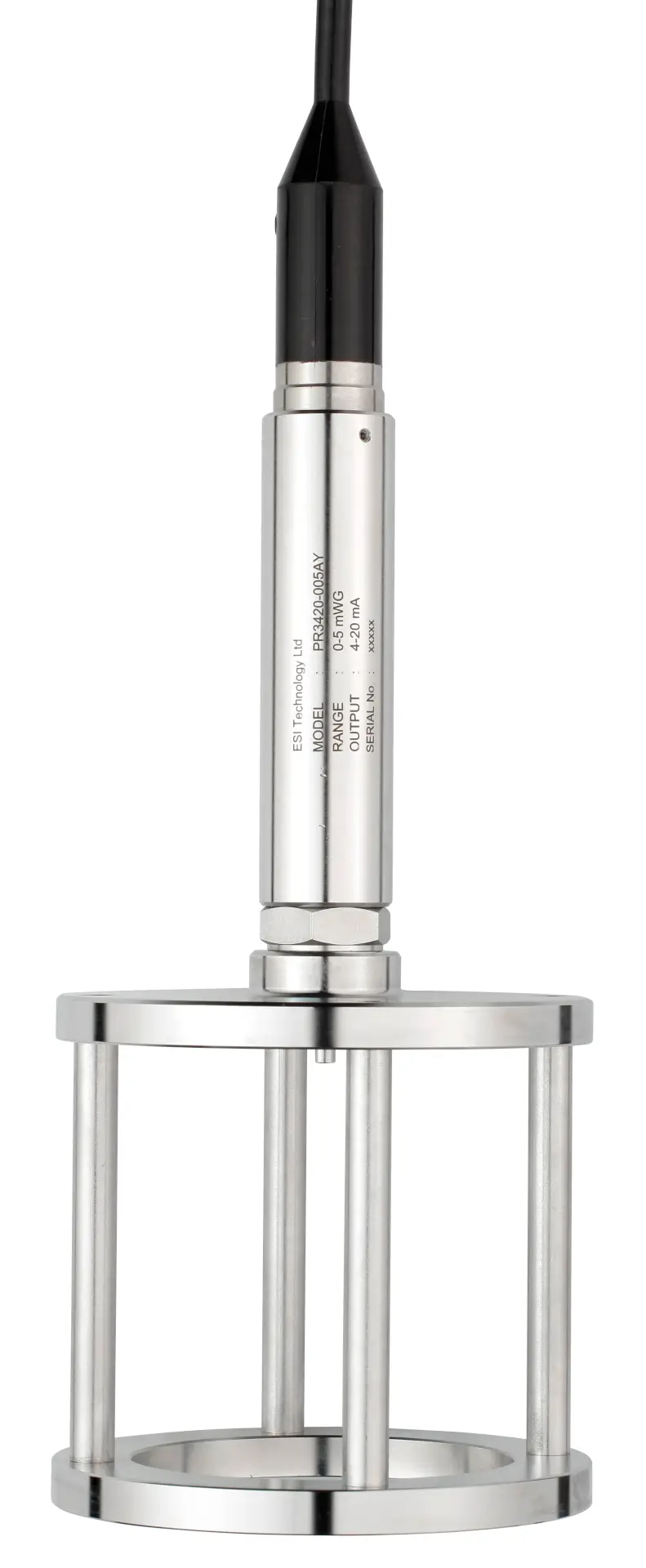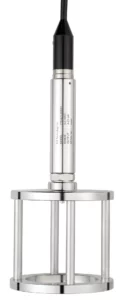 SLUDGE PLATFORM TO RAISE TRANSDUCER ABOVE SEDIMENT LEVEL
EXCELLENT STABILITY AND REPEATABILITY ALL STAINLESS STEEL HOUSING
RESISTANT TO HIGH VOLTAGE SPIKES
4-20mA TWO-WIRE OUTPUT
ZERO + SPAN ADJUSTMENT SITE RANGES
0-5mWG TO 0-500mWG
PRESSURE TIGHT CABLE SHEATH FOR TROUBLE-FREE VENTING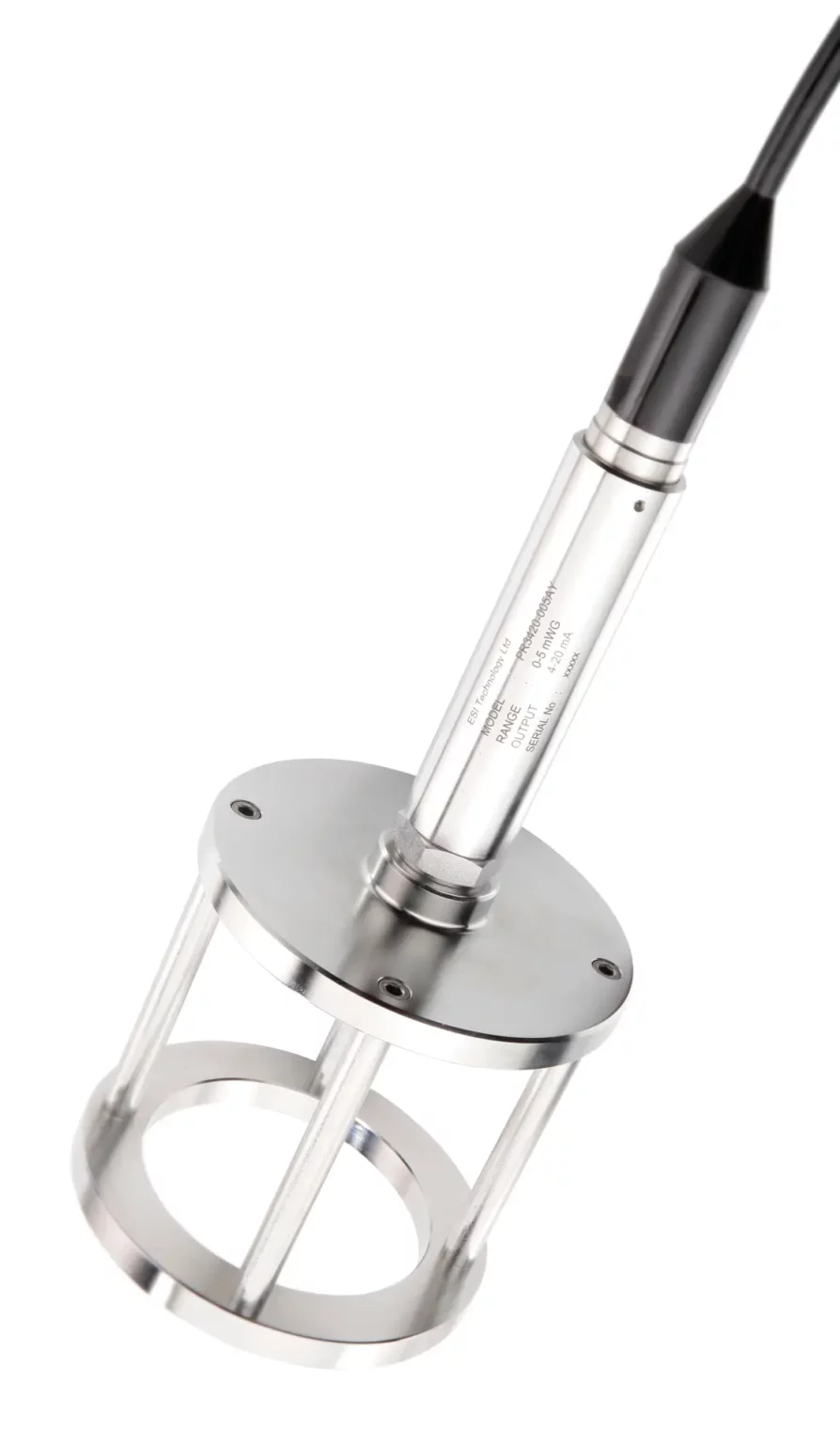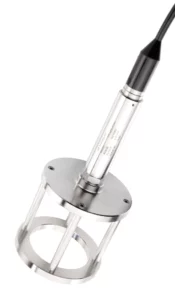 The PR3420 submersible depth and level transmitter has been designed for the accurate measurement depth in sludge/slurry materials. The transmitter is mounted on a sludge platform to lift the sensing diaphragm above the sludge/tar level. This prevents build-up of foreign matter on the sensor face, which could affect performance of the transmitter.
A standard version with 4-20mA output signal and in-head electronics, or optionally a remote amplifier version with zero/span adjustment is available. The PR3420 can be manufactured in materials suitable for use in aggressive or corrosive liquids including Inconel 625, Hastalloy C, titanium or plastic. Typical applications include level or contents measurement of liquids where sedimentary deposits may occur in storage tanks, rivers, seabed, etc.
Contact the ESI sales team for more information [email protected], +44 (0)1978 262255