Level monitoring, especially in above ground vessels or tanks, can be done by means of a suitable pressure transmitter: all you need is a suitable connection at the bottom of the vessel, possibly with a valve, to simplify installation and replacement if needed.
ESI offers different solutions to measure ranges from 0-50 with suitable connections for different mounting options. When levels, or depths, must be measured in large vessels or you cannot install pressure transmitters on the outside of vessels or tanks, a submersible level
transmitter can be a solution. ESI's experience in pressure monitoring and custom solutions and their exclusive SOS technology have
created a family of level/depth transmitters that in versions with vent cable measure up to 500 mWG, with up to 0.15% BFSL accuracy. Obviously there are different outputs and connections, body and cable materials, also suitable for applications with aggressive ß uids. The core of ESI's level/depth transmitters is the SOS technology sensors described in the box. For special applications, ESI can offer custom solutions with all previously described variants plus the use of subsea connectors.
Based on their experience in subsea applications, ESI provides transducers with suitable material certifications, calibration and ESS (long-term stability and environmental stress analysis). The wide range of solutions offered by ma.in.a. and their partners allows to overcome some traditional limits of conventional instrumentation, already in the early design stages. One-to-one relationship management, which has ensured the success of existing collaborations, is another reason to consider the opportunity of partnering with ma.in.a. s.r.l.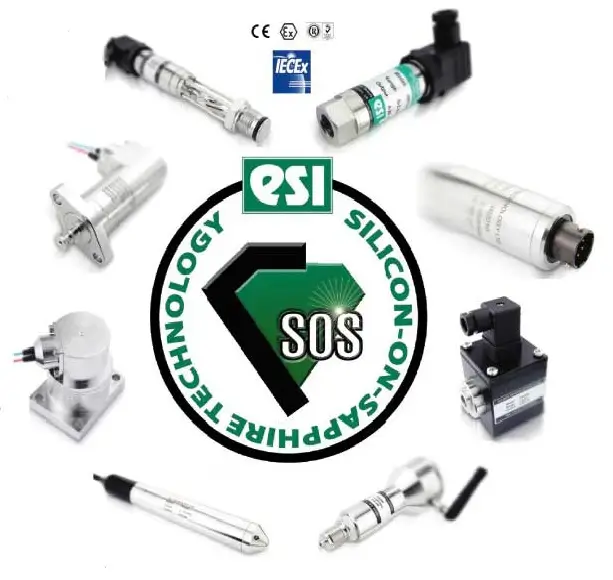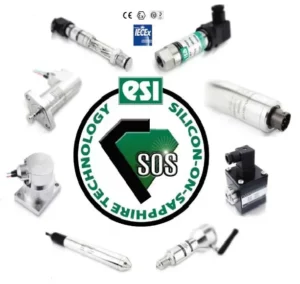 SOS TECHNOLOGY
Silicon-on-sapphire, or simply Sos, is a technology that identiÞ es a sensor capable of leveraging the insulating properties of sapphire (Al2O3), where a silicon strain gauge is grown by epitaxy (a thin layer typically below 6 microns), that can accurately measure vibration,
torque, force or pressure at extreme temperatures for long periods. The use of titanium and the lack of sealing elements result into a product with interesting properties: corrosion resistance; extended temperature range (-40 +120 °C); accurate measurement; excellent repeatability; negligible hysteresis; stable measurement in the long term; high sensitivity of output (up to 20 mV/V); resistance to pressure peaks and transients critical for traditional technology; excellent insulation from electromagnetic pulses.