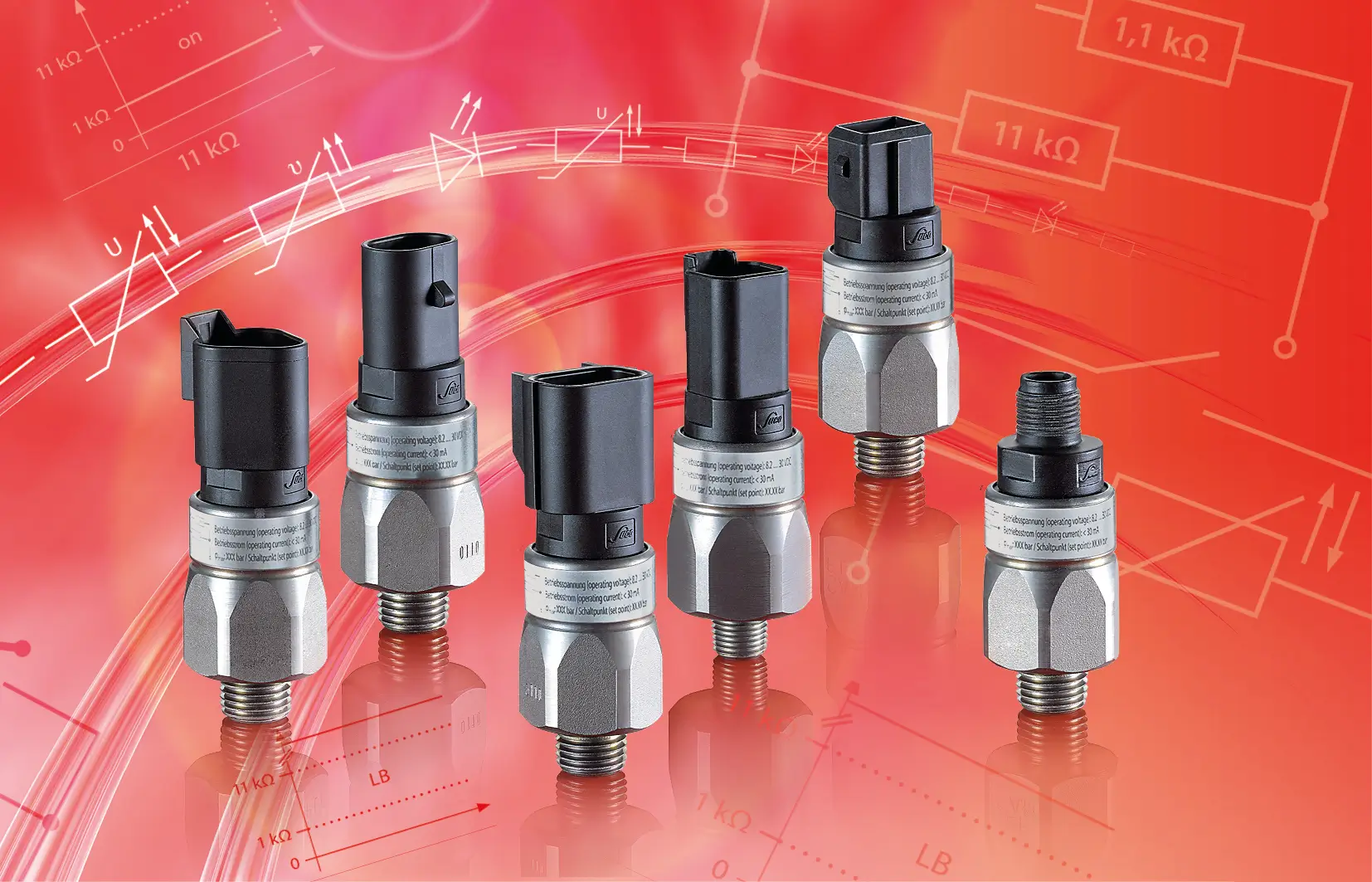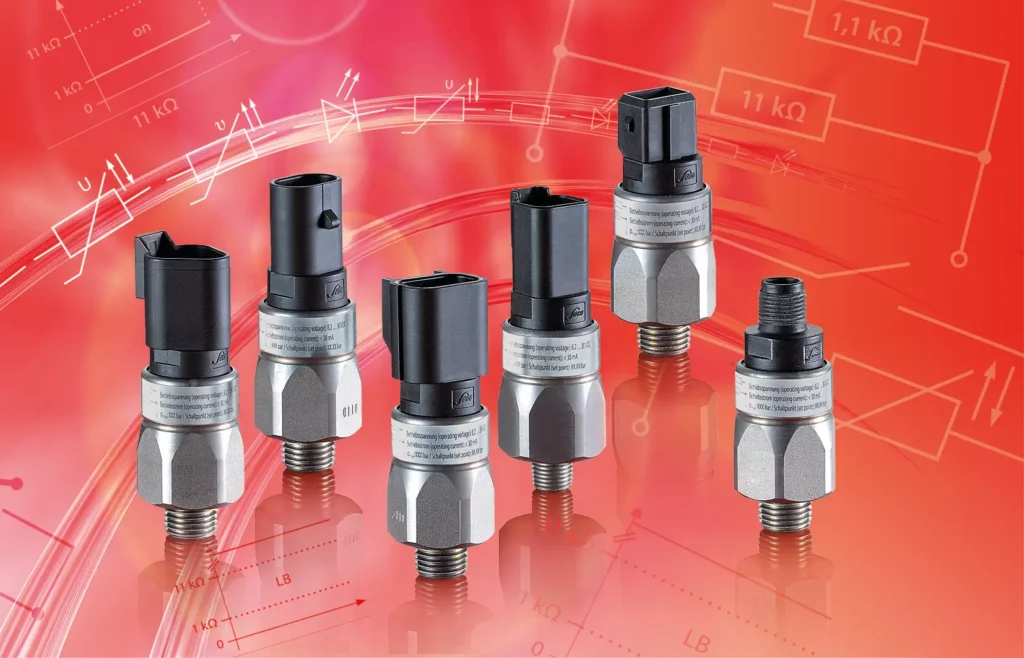 SUCO will introduce the new so-called "PLUS"-Series, representing mechanical pressure switches size hex 24 with intelligent supplementary functions.
In versions NC (normally closed) or NO (normally open) with integrated connectors like DEUTSCH, AMP Superseal, M12 x 1 and others, SUCO can offer diagnostic functions (fail-safe) with short-circuit and cable break detection, overvoltage protection and active reduction of EMC emissions. Temperature-controlled switching, in-rush current limitation, display of the switching status with integrated LED as well as protection against overcurrent with self-resetting electronic fuse will be the next development steps. Some of those functions can be combined in one pressure switch.
As a security element those millionfold proven pressure switches do monitor not only system pressures but also many specific system situations.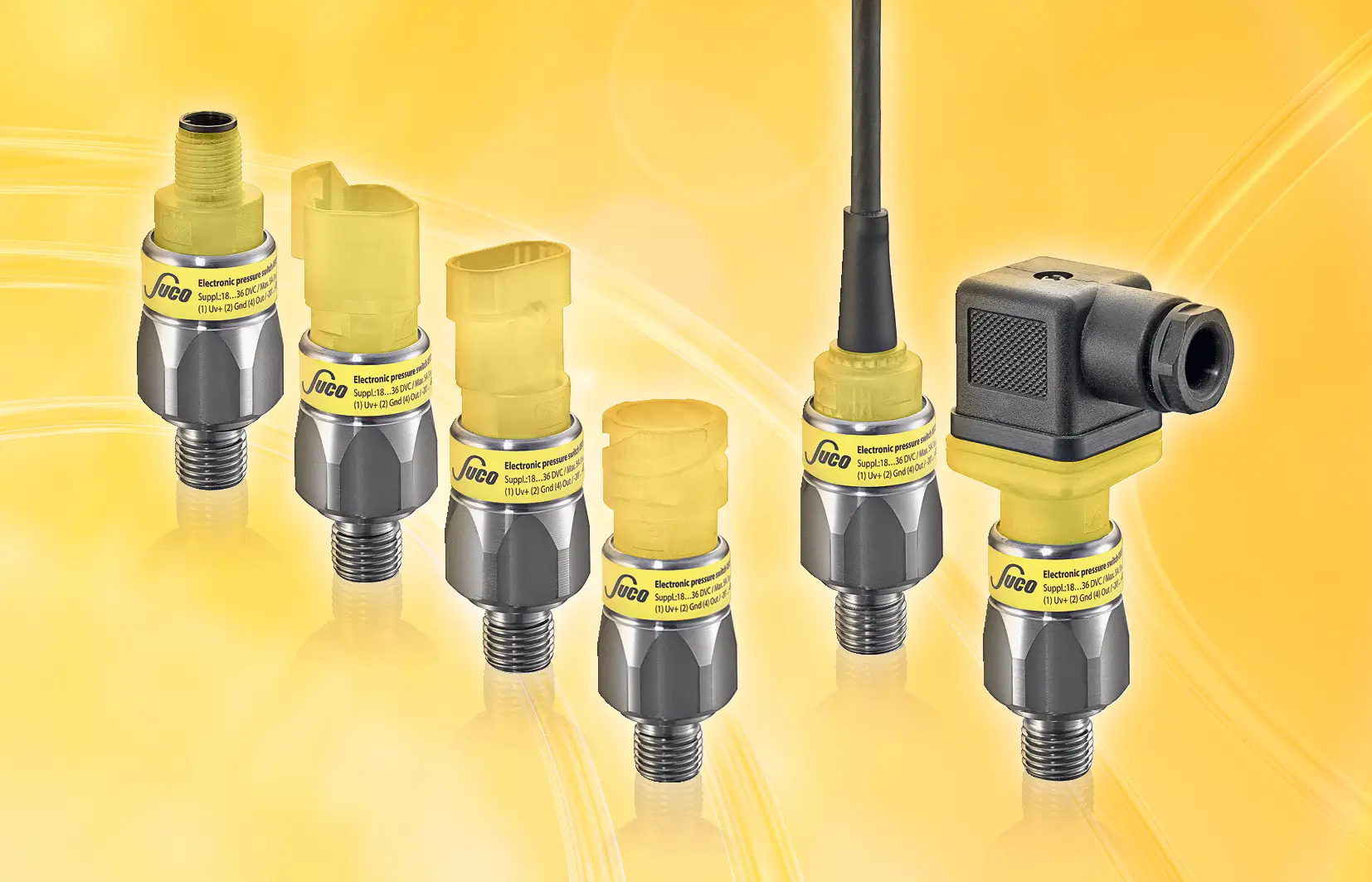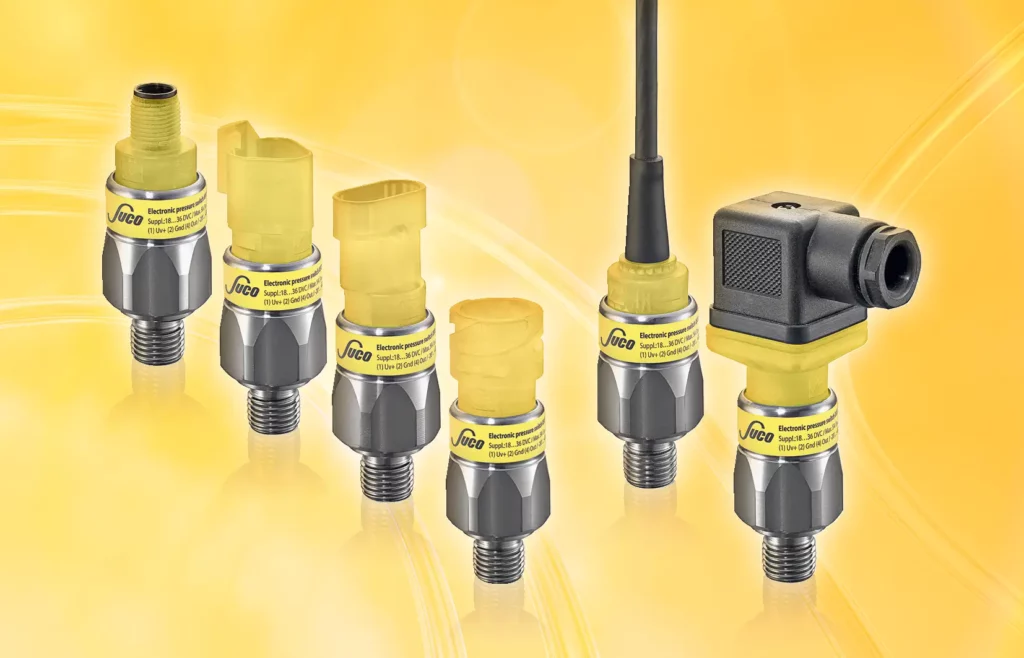 Beside these new mechanical switches SUCO will also present a complete new product line of electronic pressure switches and pressure transmitters – called "Performance" – at the Hanover Fair. These pressure monitoring elements are based on ceramic sensors in thick film technology. The entire electronics fits into the standard housings of the mechanical pressure switches hex 24 with integrated connector. Thus an attractive price level could be realized by the automation of the production process.
Get informed on the Hanover Fair visiting SUCO in hall 21, booth C07 about the capability of those new developed electronic pressure monitoring elements.
From: Peter Stabel (Managing Director)
SUCO – the pressure switch specialist – is completing their product ranges.
In 2013 SUCO Robert Scheuffele GmbH & Co. KG was celebrating their 75th anniversary and has developed into a worldwide specialist in pressure monitoring. There are two production sites, the headquarter in Bietigheim-Bissingen and the sensor specialist ESI Technology Ltd. in Wrexham, Wales, a full subsidiary of SUCO. The international sales network and appr. 200 employees stand for high product quality and worldwide customer service.
For more information please contact:
SUCO Robert Scheuffele GmbH & Co. KG
Keplerstr. 12-14
74321 Bietigheim-Bissingen
Phone:+49/7142/597-0
Fax:+49/7142/980151
e-Mail:[email protected]