IN THE PRESSURE MONITORING BUSINESS YOU OFTEN FIND TECHNICAL SOLUTIONS THAT ARE VERY SIMILAR OR IDENTICAL. IDENTICAL FUNCTIONALITY AND SIMILAR SHAPES MINIMIZE PRODUCT DIVERSIFICATION, AND EVEN TECHNICAL SPEC SHEETS SOMETIMES BARE HIDDEN TRAPS FOR EXPERT ENGINEERS. TO IDENTIFY THE BEST "VALUE FOR MONEY", IT IS ESSENTIAL TO SPOT THE DIFFERENCES BETWEEN PRODUCTS THAT ARE CONSIDERED TO BE "PERFECT SUBSTITUTES".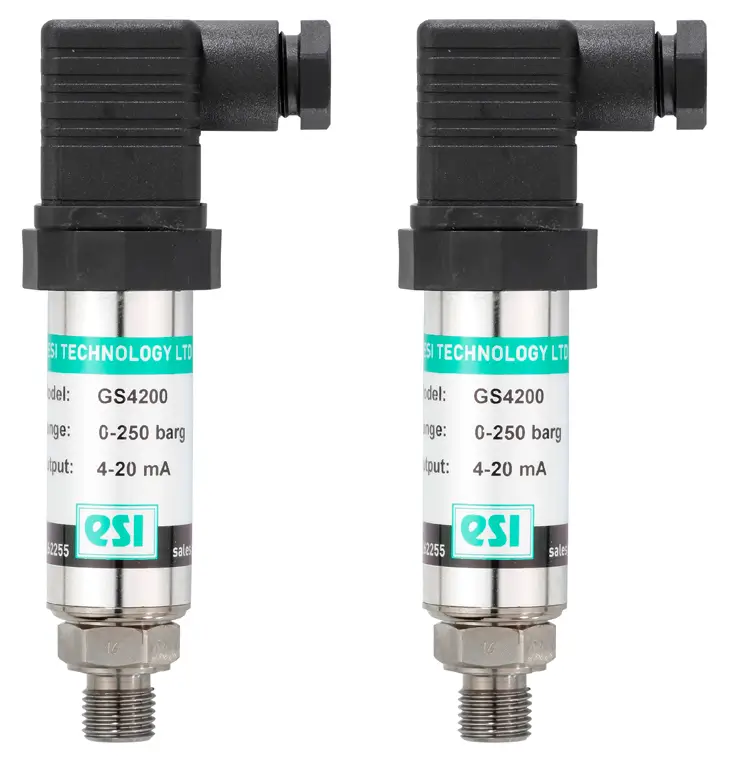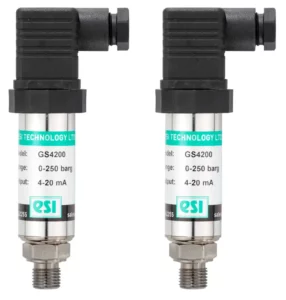 Pressure switches and transducers are installed with a very low cost impact on applications, so they are often considered marginal. However, you should consider that any failure/malfunction of these components might generate significant economic damage in terms of machine downtime. For this reason, it is recommended to keep a "margin of quality and performance" beyond the minimum requirements, to guarantee the best performance over time, superior reliability with only minor price differences, and minimum impact on total machine/ plant costs. As an example, we can compare Suco and ESI products distributed in Italy by ma.in.a. s.r.l. (www. mainasrl.it) and an "average component" available in the market. In the first place, Suco and ESI, unlike many competitors, declare the pressure change rate (bar/ms). This is not a limit value beyond which failure immediately occurs, but it guarantees that, if also the other parameters listed in the catalog are complied with, the minimum expected cycle number will be as indicated. This figure helps to understand the compatibility of the component with the application.
MECHANICAL PRESSURE SWITCHES "Zinc plated": this general term flattens out the differences between different surface treatments. For pressure switches with steel body, Suco applies a special coating that offers triple protection compared to conventional finishes (DIN standards) and prevents corrosion in case of contact with aluminum. Thus SUCO reserves the more expensive stainless steel bodies only for all applications, where it is really required. "Overpressure": Suco pressure switches withstand up to 600 bar static pressure. Design is focused on reliability as well as safety. "Hysteresis": a consistent value across different production batches also for pressure switches with non-adjustable hysteresis witnesses to the quality of design and production process. Diaphragm/OR materials: SUCO is able to offer a wide range of different materials to make it a perfect fit to any specific application. Wide knowledge of the reaction of the diaphragms to different temperatures and different medias enable Suco to select the best suitable version for any specific solution.
ELECTRONIC TRANSDUCERS/PRESSURE SWITCHES S(ilicon) O(n) S(apphire): this special technology applied to a wide range of the Suco and ESI transducer portfolio offers interesting features, including overpressure resistance up to 4X, without compromising on measuring accuracy. When it comes to accuracy, this technology offers an excellent temperature and outstanding long term stability which is specifically not expressed as BFSL (best fit straight line), but is defined according to Full Scale, which is the value, that really matters in any application. You will also see the confidence of SUCO in the accuracy of their products as they refrain from defining "typical values". The accuracy SUCO defines is a promise, not an average value.