After high customer demand, the latest feature is leak testing and will be available in the next few months.
The ESI-USB software will enable you to easily check for leaks in your system, with clear pass/fail indicators to minimise the risk of human error and allow you to efficiently identify and fix pressure leakage issues.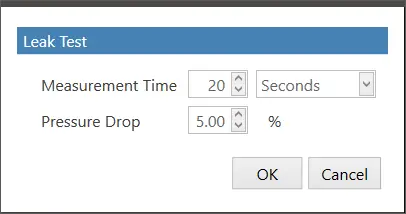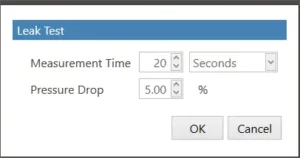 The user can choose the parameters of the pressure leak test. The test will run for the specified time, and if the pressure falls below the chosen parameters, the user will see a clear fail in the results (or a pass if there are no issues).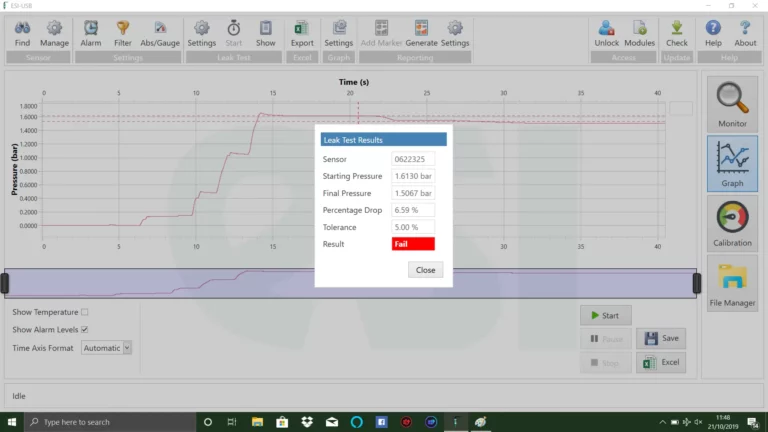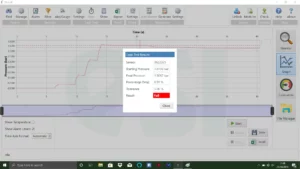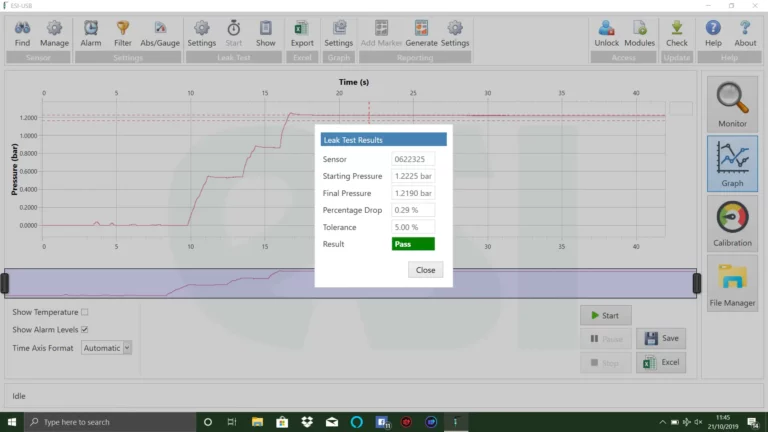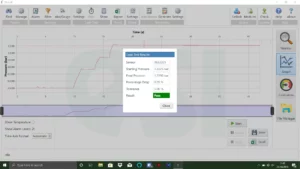 This new update will simplify the leak testing process by making it automated and efficient, and leaving less room for miscalculation.
Everyone who has the existing version 2 ESI-USB software will get the new version when it's released via auto-update.
Call the ESI team for more info or a demo! +44(0) 1978 262255, [email protected]